For the first time in a long time I'm dating someone. And by dating, I mean, we've met each other more than twice, we're having regular sex, I'm not on Tinder and we've discussed STI's.
The great thing about Tinder is you can heighten your expectations immensely prior to meeting someone – only to lead to massive disappointment. The idea that this guy had met me numerous times beforehand pissed as a fart in my local (he works there) and still asked me out for a drink has baffled me. But it just so turns out that sober me kinda likes him.
Considering I never seem to like anyone, my brain has decided to become a little more anxious than normal, which is totally understandable considering I've almost finished my third year of university and have no idea what I want to do with my life. Why does he like me? Does he think I'm funny? Does he think I'm cool? What if I say something weird? Has he noticed that mole?
Considering the current dating situation I've decided to put together a list of weird shit that happens when you begin dating someone which I'm pretty sure we can all relate to.
MAKING EACH OTHERS BEDS
I don't even make my own bed, so why the fuck am I making his? Oh that's right, because I'm a fucking sweetheart, that's why. Also, he made mine after the first time he slept round – what a babe. Plus it's nice to reciprocate the action.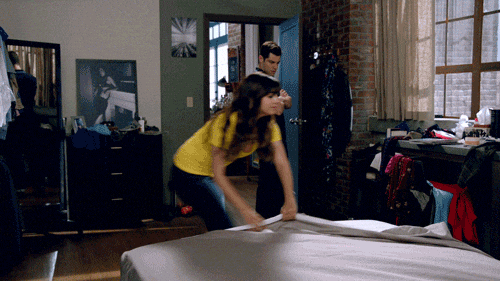 NOT BRUSHING YOUR TEETH
I barely remember to pee after sex let alone brush my teeth. He must think I'm revolting. I'm too worn out from the D to remember – I'm sorry.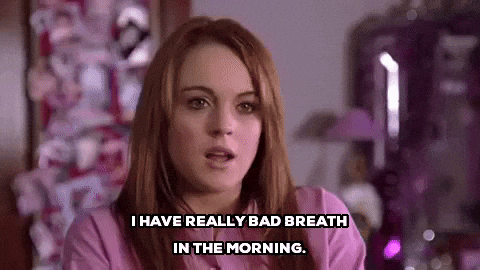 LEAVING YOUR MAKE UP ON
See above
SHAVING EVERY DAY
Before him I legit went 7 weeks without shaving. I'm smooth as fuck RN. I wonder if he mistakes me for a dolphin sometimes?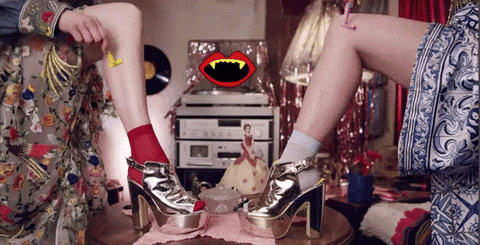 EXPLORING SEXUAL PREFERENCES
Tinder gives you the excuse to ask your potential sexual partner behind screen what they're into. If, like me, you met them IRL it's pretty difficult to tell someone you're dating that you're into anal.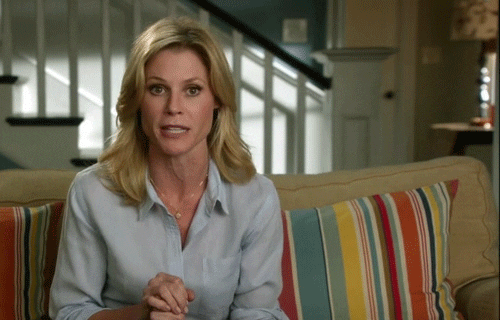 SENDING RIDICULOUSLY LONG TEXTS
About every couple of hours because, y'know, you can't be too eager. But always with the same amount of x's – if you lose the x's chances are you've definitely fucked up.
FARTING IN YOUR SLEEP
There's a time and a place for farting and that's usually 6 months into a relationship. One month of dating and I've literally woken myself up 4 fucking times because I've held it in.
DICKTECTIVE #1